Click on a main menu name above, or on a submenu name below menu name that opens when you move mouse over main menu name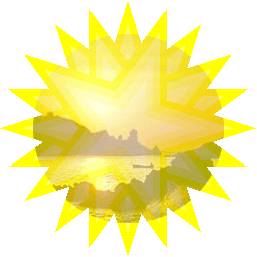 Welcome to the website for the following cast of characters,
all inhabiting the same ever-renewing set of cells:
Ramon Sender Morningstar
The above links to the new URL for the Wheeler's/Morningstar archives
Ramon Sender Barayon
Good Old Ray Sender
and
Zero the Wunderweight, Clown-At-Large

A Short Biography
(Short? Hah! But then I've been planetside for 80+ years.)
Born Madrid, Spain, during the general strike of 'Red October,' 1934. My mother Amparo Barayón arrested and assassinated by fascists (1936). My father had the Red Cross evacuate my sister and me to France, and via several jumps, we arrived in Manhattan (1939) and were informally adopted into an American family. Teenage studies in piano with Debussy specialist George Copeland; harmony with Elliott Carter; counterpoint & fugue with Harold Shapero; composition with Robert Erickson, San Francisco Conservatory of Music, B.Mus; Darius Milhaud, Mills College, M.A.
In 1961-1962, I produced the SONICS electronic music series at the S. F. Conservatory in collaboration with Pauline Oliveros and Morton Subotnick, which evolved by the autumn of 1962 into The San Francisco Tape Music Center with Subotnick and Sender as corporate officers (Pauline out-of-town that year). That first season we continued the concerts in a large Victorian on Russian Hill. In 1963 we signed a lease for a larger venue, rented one studio to Anna Halprin's 'Dancers Workshop' and shared the concert hall with radio station KPFA-FM. Along with Morton -- and joined by Pauline upon her return from her travels, we initiated a series of monthly concerts that continued over the next three years. Also we developed an electronic music studio on the upper floor where various composers spent creative time, amongst them Pauline, Terry Riley, Steve Reich, 'Shep' Shapero, Alden Jenks, Warner Jepson to name just a few. During that time I composed "Desert Ambulance" for solo accordion, projections and tape for Pauline, and also polished some earlier all-electronic works from the attic studio I created at the Conservatory ("Traversals", Kronos", "Kore"). A grant from the Rockefeller Foundation allowed us to produce the 1965-66 season while we pondered affiliating with an educational institution. A group decision was reached to move the Center to Mills College in the summer of 1966, with Pauline Oliveros as director, and thus we became eligible for a second, much larger grant from the Rockefeller.
In January, 1966, I co-produced the Trips Festival with Stewart Brand, conceived by Ken Kesey as a spin-off from the Acid Test concerts then underway with the Grateful Dead and Merry Pranksters. This three-day event became a historic milestone that initiated the so-called 'Hippie' era. I should mention that I had become interested in psychedelics ever since Mescalito befriended me a few years earlier.
In terms of my instrumental works, I dub them 'evanescent art' because none of them can be performed without considerable preparation, which would require my involvement. Inasmuch as I never like to repeat myself but am always doing something new, these pieces can just evanesce (along with a number of literary manuscripts that don't need to survive.) Writer's block has never been an issue for me, but perhaps its opposite has.
In April, 1966, I decided to focus on my new interests (yoga, chanting, meditation, sun yoga) and moved to an empty ranch in Sonoma County owned by Limeliter Lou Gottlieb. A few friends joined me so that by September we identified ourselves as a spin-off of the Aurobindo ashram. By April, 1967, the San Francisco Diggers moved in to grow food for the incoming wave of Summer of Love young people. They also ran a bus from the Free Store in the Haight to our ranch to bring up to us anyone in need of a nature cure. These young people were eager to learn, so I set up yoga, chanting and meditation classes. Also I felt very honored to be 'the resident ceremony-creating person' and composed various easy-to-learn chants for our rapidly forming tribe.
Things rapidly morphed into performance art because owner Lou could not bring himself to tell anyone to leave. The county finally closed us down and bulldozed the homemade cabins three times (people kept returning). A collection of photos and an overview of the adventure are archived here along with hundreds of photos:
Bill Wheeler, a young artist friend, then offered us sanctuary on his more remote 320-acre spread, and I spent 1969-1971 living there with my partner who gave birth there to our son. I took up my favorite childhood instrument, the accordion, and learned to blues-jam with guitarists, etc. In fact music was always happening somewhere on the property. I remain convinced that, given time and encouragement, the Wheeler's tribe would have coalesced into a functioning, self-supporting community, but it never had the chance. By 1972 the county again had closed us down. I put together a 32-chapter history of both ranches (along with various co-authors) and currently it's available on the S. F. Diggers website here:
www.diggers.org/home_free.htm
In 1973 I accepted an invitation from composer Will Johnson at Sonoma State University to create a small electronic music studio and teach electronic music composition for one semester. In 1974 Alicia Bay Laurel and I traveled to South America to research and write
Being of The Sun"
(Harper & Row), a compendium of our favorite spiritual exercises. Living on private property again (1975), I concentrated on my writing. Various articles appeared in "The Co-Evolution Quarterly", "The Whole Earth Review" and "The Modern Utopian." Also I became a founding member of the Occidental Community Choir for whom I wrote several choral works. About this time I discovered my 'inner clown' and "Zero the Wunderweight," whose name was derived by chanting his social security number, began various appearances including the annual 'Fools Parade' in Occidental, CA, (once more thriving annually). When my future fantasy novel
Zero Weather
was published in 1980 by a small press, I decided to return to San Francisco and continue a double career as author and clown. I reviewed books for the "San Francisco Chronicle" while giving readings, pranced around in costume and accordion near Ghiradelli Square, and started a small press (Carrier Pigeon Press). This and its daughter Calm Unity Press have published roughly a dozen titles. Also I re-met Judith Levy and we married a few years later. It was her fluency in Spanish that made possible the many interviews in Spain from which the book about my mother evolved.
A National Endowment of the Arts grant in Creative Writing (1983) allowed me to complete my mother's memoir,
A Death in Zamora
(University of New Mexico Press, 1989) (Calm Unity Press paperback, 2004). Also I formed The Peregrine Foundation whose mission was 'to assist families and individuals living in or exiting from experimental social groups.'
See
In 2004 I retired from the Ministry position to devote myself to my own projects. That same year, the first-ever CD of my music – two drone pieces from 1964 -- was issued by Locust Music (now out of business) -- http://www.locustmusic.com/ catalog.html. A vinyl limited edition of the first performance of "Desert Ambulance" (1964) was issued in 2005, to be followed by a CD from the same source.
For a listing of various musical compositions, I append a quote from the American Groves Dictionary (with various edits and corrections). This website -- and a blog somewhere -- contain various essays and project reports.

<![if !supportEmptyParas]> <![endif]>

"Arise, oh Resplendent Being, Thou who art forever Love Immaculate,
Arise, all-beautiful, and manifest Thy nature!"

Mother Meera Alfassa slightly paraphrased quote of 'a certain sage'

<![if !supportEmptyParas]> <![endif]>

"I look forward to the time when Christs will be born like clusters of grapes."
Swami Vivekananda, founder, The Ramakrishna Math / Vedanta Society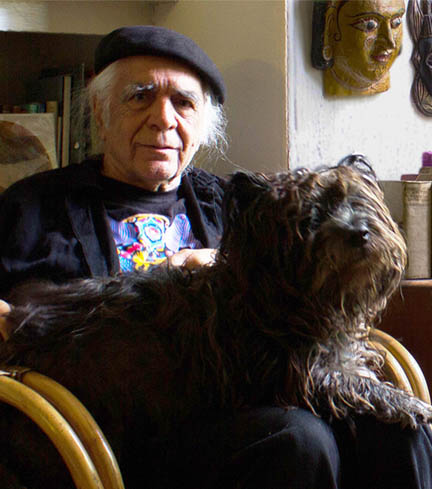 ramonsender@comcast.net

with many many thanks to Char~* for her
Web expertise/ongoing assist!